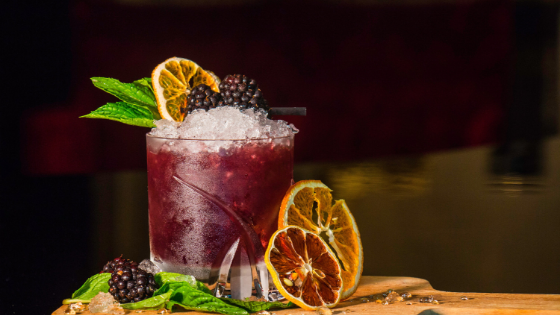 Have you been looking for a healthier version of some of your favorite cocktails? Then consider using kombucha as your mixer! This trendy fermented tea is probiotic-rich and contains vitamins B1, B6 and B12. Kombucha's fans claim that it can help your digestion and boost your immune system. So, if you're going to be drinking anyway, why not make your next cocktail also good for you?
One word of advice: Always add the kombucha last so that you won't lose its famous fizziness.
Raspberry Rosé Kombucha Sangria
Ingredients:
1 750 ml. bottle of dry Rosé wine
1 cup of fresh raspberries
1/2 cup of Brandy
3 tablespoons of raspberry liqueur
1/2 cup raspberry of Kombucha
Combine all of the ingredients, except for the Kombucha, into a pitcher and chill for several hours. When ready to serve, pour approximately 7 ounces into a glass for each serving. Top each serving with 2 tablespoons of Kombucha. Garnish each glass with a raspberry and enjoy!
Kombucha and Vodka Highball
Ingredients:
1 1/2 ounces of vodka
3/4 ounce of lime juice
2 teaspoons of simple syrup
3 ounces of ginger kombucha
Pour vodka, lime juice, and simple syrup into a highball glass filled with ice. Top with kombucha and serve!
Kombucha Margarita
Ingredients:
2 ounces of tequila
3 ounces of ginger kombucha
1 ounce of triple sec
1/4 lime
Pour all ingredients, except for the lime, into a rocks glass filled with ice. Squeeze the lime juice into the ingredients. Stir lightly until all ingredients are mixed well. Garnish glass with a lime slice and enjoy!
Kombucha Moscow Mule
Ingredients:
1 part vodka
3 parts ginger or ginger-berry kombucha
1/2 lime
Fill a highball glass with ice. Pour in the vodka and the kombucha. Squeeze in the lime juice and stir gently. Garnish glass with a lime slice and serve!
Check out our apartments in Stamford! In addition to our excellent location, our modern apartment community also boasts a 5,000-square-foot fitness center and yoga studio to help you embrace life!