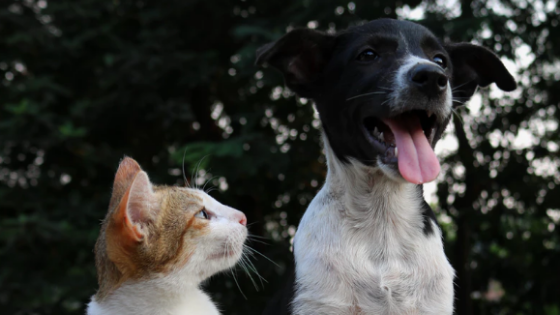 From walks around the block to going on adventures, our pets are always right by our side. But while we may get busy and caught up with everyday life, it can be difficult to ensure your pet is staying as healthy as possible. In this post, we'll discuss 3 health tips to make sure your pets are living the healthy life they deserve.
Feed Them Healthy Food
Quality food for us humans is usually expensive and harder to get, the same goes for pet food. Your pet's diet is one of the most important aspects of their health, so be sure to do your research for the proper dieting plan that's focused on sustaining proper health for your pet's whole life.
Ensure They Get Adequate Exercise
Most dogs and cats love to be outside in nature. When they're locked up in the house all day, they become lazy and less passionate about life. There are many factors that help dictate how much exercise you should give your pets. If they're older and don't get out much, try going for short walks to start. If they're younger, they'll usually take all the exercise you'll give them. Talk to a veterinarian first before taking your pets on long, strenuous adventures.
Take them for Regular Checkups
Another tip to ensure your pets live a healthy life is to take them to the vet for regular checkups. While you may think this is due to the need for vaccinations, it is also for preventative care. As there are many diseases floating around, veterinarians can spot these health concerns before they get worse. From your pet's diet to preventing health issues, seeing a veterinarian is vital for long-term health.
If you're in the market for a new apartment that's focused on the needs of both you and your pet, then check out the floor plans at 75 Tresser. These amazing apartments in Stamford, CT, are perfect for you and your furry friend. Call us today to schedule a tour!