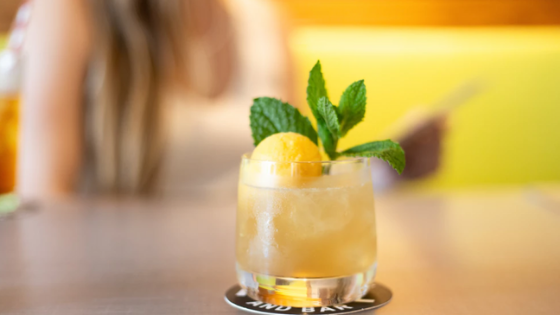 There's something about a cocktail made with freshly squeezed juice that's quintessentially summer. If you've got a juicer, that's great, but don't despair — it's easy enough for residents of apartments in Stamford, CT, to find fresh juices in the refrigeration departments of local retailers. Following are just 5 fabulous adult beverages you can make with your favorite juice.
The Creamsicle
The creamsicle is modeled after an old-fashioned ice cream treat of the same name. Fill a bucket glass with ice, pour in a shot of cream-flavored vodka, and finish it off with freshly squeezed orange juice.
The Lemony Lemon
Ideal for lemon lovers, this one's super-easy to prepare — for best results, avoid using premade lemonade or a powdered mix. Simply mix one part freshly squeezed lemon juice with three parts water, add sugar to taste, and pour into a tall, chilled highball glass with ice and a shot of lemon-flavored vodka. Garnish with a fresh lemon slice, of course.
The Blueberry Pie
Blueberry and cinnamon flavors combine seamlessly to create a cocktail that tastes like liquid pie. Like the creamsicle, this one's best in a bucket glass. Fill with ice, a shot of cinnamon schnapps, and top it off with blueberry juice. Cranberry juice makes a nice substitute for a change of pace during the holiday season.
The Guava Champagne Cocktail
Champagne cocktails make ideal elegant sipping options when temperatures rise, and fresh guava juice provides a tropical twist appropriate for the season. Simply place ice in a tall, chilled highball glass, fill it up halfway with dry, sparkling white wine, fill it up with guava juice, and garnish with a slice of fresh lime for a final tropical accent. This can also be served strained through the ice and poured into a martini glass for an extra layer of sophistication.
The Apple Blossom Cocktail
Ideal for after-dinner sipping, the apple blossom cocktail is created by pouring brandy and apple juice over ice in a short glass. Top with a sprinkle of cinnamon and garnish with a fresh apple slice.
Select floor plans include balconies, terraces, or patios perfect for relaxing with a cold cocktail on a warm summer day. Contact us today to find out more!