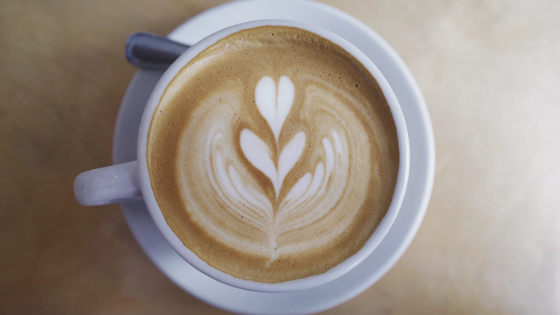 Whether you're trying to wake up in the morning or need a pick-me-up during your afternoon slump, you can't go wrong with coffee. If you're looking for new ways to enjoy this energy-boosting beverage, consider the following recipes.
Mint Iced Coffee
When it's too hot for regular coffee, iced coffee is a great alternative. You can make this drink even more refreshing by flavoring it with mint. To make mint iced coffee, brew some regular coffee. Add some fresh mint leaves and sugar or another sweetener to a Mason jar or large glass. Stir these ingredients with the end of a wooden spoon, but avoid breaking the mint leaves into small pieces. Add ice to the glass or jar; then pour in coffee and creamer. Shake the jar for around 15 seconds; then pour your coffee into a glass. If you use a glass for everything, stir the contents until the coffee cools.
Cinnamon Vanilla Coffee
If you're looking forward to Fall, get a taste of it now with this coffee recipe. All you have to do is brew a pot of your regular coffee. While waiting for it to be done, microwave a coffee cup of milk for about 30 seconds. Add vanilla and cinnamon to the milk, and stir it up. When your coffee is ready, pour some into the cup with the milk mixture, and add sugar if desired. If you don't have ground cinnamon, you can put a piece of cinnamon stick in the milk.
Blueberry Coffee Shake
If you want to combine coffee with dessert, this shake is an easy way to do so. To make it, brew some coffee and add ice to cool it off. Mix the cooled coffee, blueberries, and vanilla or coffee ice cream in a blender; then pour it into a cup or glass. Add some whipped cream on top if you want, and you'll be ready to enjoy this summer coffee shake.
If you don't feel like making your own coffee, stop by and visit our community's on-site coffee bar. Contact us to learn more about available amenities at our apartments in Stamford, CT.