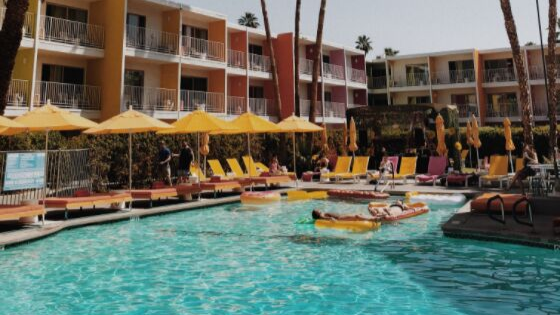 Living in an apartment can be an amazing experience. However, those who live in apartments frequently don't take advantage of everything these apartments have to offer. In this post, we'll discuss how to make the most out of your apartment-living situation.
Use the Pool
If your apartment has a pool, then there's a top amenity that you should take advantage of. Not only are pools great for exercising, but they provide a refreshing treat for your whole family to enjoy. And given how this pool is just a short walk away, your family can experience many sun-filled days by the water. To make the most out of your pool, bring some lunch and spend the whole day enjoying what your apartment has to offer. If you spend your whole lease without ever using the pool, chances are you might regret it.
Utilize the Gym
With the cost of gym memberships nowadays, taking advantage of your apartment gym should be a top priority. And given how gyms become packed full of people, it's hard to find the machines or resources you want. That being said, an apartment gym should be your best friend. We recommend getting into a routine of going to the gym at least a few times a week, then progressing from there. This will help you stay in shape while saving money at the same time. And since it's just a short walk away, you'll have no excuse for not getting your sweat on.
Participate in Events
Another way to make the most out of your apartment is to attend events and gatherings. These events are used to keep people updated with what's happening at the apartment complex and in the community — and these events are also a great place to meet new people. Additionally, these gatherings sometimes have free food, so that's just another perk you can take advantage of. These events can help your whole family stay in-the-know about what's happening around the complex, and you might also meet some friends in the process.
Get to Know the Area
In order to make the most out of your apartment experience, it's important to get to know the area. Is there a park nearby? How about a local coffee shop? Knowing what's around you can help you and your family get acquainted with the area and find things to do. In addition, you might even find some delicious restaurants or good happy hour deals.
If you're searching for new and exciting apartments in Samford, CT, then be sure to call 75 Tresser today to view our gorgeous floor plans!