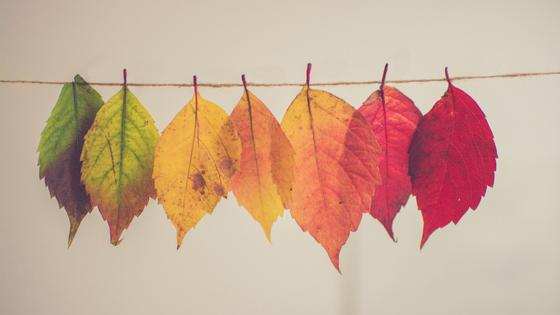 Fall has arrived, which means it's time to embrace the season by incorporating its gorgeous colors — gold, purple, deep red — into your home decor. You don't need to overhaul your decorating scheme. Instead, add a few simple touches that bring these rich autumn colors into your space.
Pumpkins
Nothing says autumn like a collection of miniature orange pumpkins — which are perfect for decorating your dining table. Simply place them in a bowl or arrange them on a table runner for a charming look. Gourds in various shapes and colors can lend a fall-like feel to your home as well. If you have access to the great outdoors, forage for leaves, acorns, and branches to create a homemade arrangement that brings a bit of nature into your home.
Go for Gold
Rich gold hues are emblematic of autumn and are easy to incorporate into your decor with just a can of gold paint. Do you have a terra cotta plant pot that looks ho-hum? Dress it up in gold for an elegant fall look. You can also gather pine cones, spray them with gold paint and place them in a ceramic dish for easy autumn-inspired decor. If you're not up for painting, simply buy a few faux copper vases and fill them with wheat stalks or silk flowers in fall hues.
Accent Pillows
There's no simpler way to bring fall colors into your home than to add throw pillows to your sofa or bed. Do you love plaid? A rust-hued pillow featuring the classic pattern is the perfect way to incorporate seasonal color into your space. Solid orange or red pillows enliven your decor or go with a gold floral pattern for a more tranquil look. Velvet pillows in rich fall colors make a sophisticated statement when placed in pairs on a chaise lounge or loveseat. You can also layer various shaped pillows (round, oblong, rectangular) for a pulled-together look.
If you're seeking elegant apartments in Stamford, CT, our community may be the ideal place for you. At 75 Tresser, we offer a stylish urban setting and numerous amenities, such as a fitness center and yoga studio. Find out more by contacting us and scheduling a tour of our apartment community today.