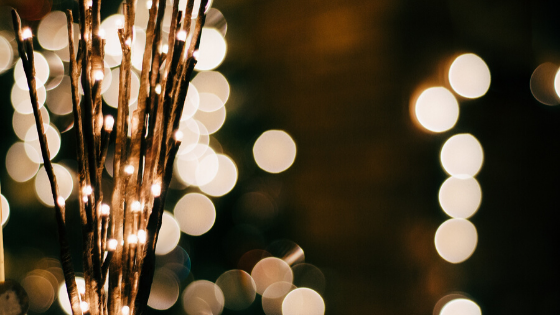 If you're like many residents of apartments in Stamford, Connecticut, you're probably looking forward to hosting at least one celebratory feast in your home. You may have the guest list figured out and know what you're going to serve, but you might be having trouble with inspiration for your tablescape. Naturally, you want something that fits with a wintery theme but don't want the same old trite snowscapes. The following are three ideas for winter wonderland centerpieces that we think you'll like.
Bare Branches With Twinkling Lights
This is a beautiful idea for large tables holding big family feasts. It's best to buy the branches from a local crafts supply store rather than take them from nearby trees or shrubs. Simply arrange them in a large vase with a wide, sturdy bottom for balance before stringing them with battery-powered twinkling lights.
Lighted Bottle Lamp
Making a lighted bottle lamp is easy. All you need is a clean, empty bottle — many people prefer to use wine bottles for this — and a small bunch of battery-powered twinkle lights. Simply squeeze the lights through the opening in the bottleneck. There should be enough room in the opening itself for you to insert the small section holding the batteries. After doing this, simply flip the switch to turn the lights on.
If using a wine bottle isn't going to work for you, any glass bottle will do, including elegant clear or colored glass vases. For an especially Christmasy look, choose a green glass bottle and use red lights.
Living Christmas Tree
You can also buy a dwarf spruce tree, place it in a pot with a festive theme and decorate it like you would one of its larger counterparts. Just be sure to keep it well-watered, and when the season is over, you can place it in an outdoor planter and watch it grow and flourish. Within a couple of years, you'll have an attractive specimen plant for your patio or balcony. You can also place it next to your front door and dress it up in seasonal finery every year to welcome guests into your home.
The panoramic windows featured in our apartments make wonderful backdrops for festive dinners. Please call us today for more information.